As the scale of the COVID-19 pandemic grows, with global travel restrictions, we have suspended all our trips to China. At present all foreigners arriving in China are required to spend two weeks in quarantine in a designated hotel at the traveler's own cost. Whilst China has the virus largely under control, the eventual lifting of this requirement will depend on the pandemic status in the traveler's country of origin. And of course, the reintroduction of international flights. We are constantly reviewing this and will provide updates on our Facebook page. If you would like to receive information directly by email please contact us at linsell@absamail.co.za.
To get you dreaming in the meantime, we have added some exciting new adventures in China to our portfolio. Please take a look, we are very happy to customize any of our itineraries to suit your special interests or preferences, timing and budget.
Please get in touch with us soon and start planning for when the world and international travel get back to normal!
​
​
If you want a mind-altering travel experience second to none, then China has got to be one of the world's most exciting destinations. A visit to China will change your perspective on life, stretch your mind and stay
.in your memory
It's a vast country full of surprises, contrasts and magnificent natural wonders that will exceed and
challenge your expectations and perceptions, bringing all your senses and emotions into play
​
At FOREVER YOUNG TRAVEL we specialize in creating customized travel experiences in China for older travelers with a zest for travel and life
​
If you prefer not to be restricted by group tour fixed schedules, and would like to have the flexibility to follow your nose and go off the beaten track, we will design you an individual, personalized adventure with an itinerary to suit your interests, timing, budget and mobility, our friendly English-speaking guides at your side along the way
​
But if you would rather travel with a group, we can also offer join-in tours and group itineraries
​
​
​
​
​
​
​
​
"BIG numbers, BIG treasures, BIG menus, BIG efficiency. All quite mind boggling. Thanks to Liz at Forever Young Travel for organizing our trip of a lifetime." Jenni. South Africa
"Great value, great experience, thanks to Liz and her team. China is simply amazing!" Jill. Zimbabwe
"Wonderful and exciting holiday destination. Forever Young Travel are extremely knowledgeable about China. We appreciated their help and efficiency. Will be back again." Victoria. South Africa
Take a look at some of our special interest adventures and tours
Travel not to escape life, but so life doesn't escape you.
If your time is limited enjoy three days relaxing in these beautiful old towns with a Li River cruise included.
​
Add this three-night all inclusive five star luxury river cruise on the mighty Yangtze River to your itinerary.
​
Spend nine days exploring Beijing, Xi'an and Shanghai on this exciting three-city tour visiting the local sites and sampling local cuisines.
​
Spend three exhilarating days in the port metropolis of Shanghai, We can arrange visits and walks around this vibrant city where old China meets new.
Spend the day exploring the ancient water town of Suzhou just an hour from Shanghai by high speed train. Inclusive of transport and lunch.
Visit Guilin, the Pearl of the South West. Two nights all inclusive with a five hour cruise on the Li River among the spectacular karst mountain scenery
21 days of nomadic travel and horseback riding across the vast Mongolian Steppe, mountains, lakes rivers and forests. Stay in nomadic yurts and live with the locals. Shorter options available.
21 day China Wine and Food adventure, where culture, history, wine and cuisine all combine to create a truly memorable experience. Visit wine estates in top wine growing regions, meet the winemakers and enjoy regional food.
Travel from Xi'an to Tashkent in the footsteps of Marco Polo as you cross deserts, mountains and visit markets, mosques and many ancient pilgrimage sites and ruins. 22 days inclusive. Shorter options available
Hike in spectacular locations in the Yunnan mountains and the Guangxi rice terraces, meet and stay with the locals and learn about their traditional way of life, food and music
TRADITIONAL CHINESE MEDICINE
TCM emphasizes the importance of prevention over cure and is growing in popularity worldwide . In this 4 day course you will learn the basic theories of TCM and how to put them into practice.
LEARN CHINESE LANDSCAPE ART
Learn the exquisite techniques of Chinese landscape painting and create your own masterpieces with a Chinese Art Master on location in the beautiful Mt Huangshan national park or in the Li River valley
If you've seen the film Avatar, you will recognize these majestic mountains in Zhangjiajie National Forest Park. Spend four days exploring this spectacular area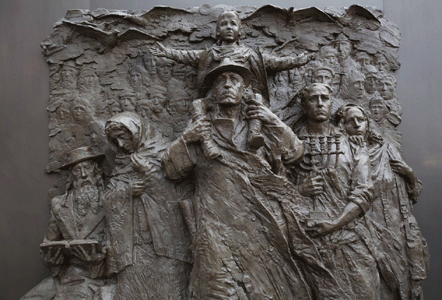 CHINA JEWISH HERITAGE ROUTE
A five-city tour exploring the friendship over the centuries between two of the world's most ancient peoples, the Chinese and the Jews
12 day winter S.E China birding tour led by a top China expert, See migrating cranes and endemic species. Other locations on request.
PHYSICAL DISABILITY TOURS
If you have physical disabilities, challenges, or special needs, realising your China travel dreams may seem out of reach. Our customised tours create ample sightseeing opportunities for the journey of your dreams.
HARBIN ICE SCULPTURE FESTIVAL
You will be astounded at the magnificent ice sculptures at the Harbin Ice festival, one of the world's biggest displays, with a different theme each year. Skiing is also an option.
Take the photos of a lifetime on this 21 day inclusive photography tour of some of China's most spectacular locations, guided by one of China's top photgraphers.
​
​
An 18 day tour exploring the ancient Islamic sacred sites of the Silk Road, from Xi'an to Tashkent
​
​
​
Whatever your interests, your desires, we will pamper you on a private luxury tour of China in the very best locations, establishments, and the finest restaurants
​
For nearly 5000 years, tea has been an integral part of Chinese life. This exciting tea adventure will take you from tea estate to tea house, discovering the history of this much-loved beverage